Cambridge has a wealth of beauty spots, shopping opportunities, things to see and places to explore. Whatever your group size, interests or age range, hopefully this list can give you some inspiration for you to plan the perfect day out.
(Opening hours and access information true at the time of writing but may change depending on the public health situation. Be advised to check with the provider before booking)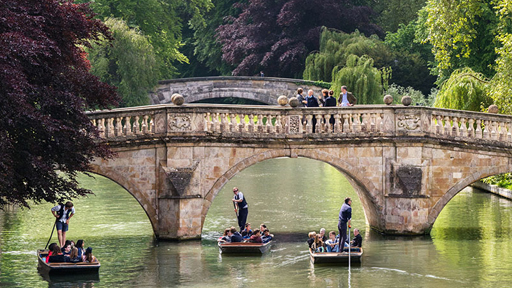 1.     Scudamores Quayside Punting Tours
There's a reason the Cantabrigian punts are so famous. A unique way to see a side of the colleges you don't get on land; sit back or grab a punting pole, take a tour or enjoy a cream tea on the go. Whatever your choice budget or occasion, Scudamores offers an experience you'll never forget.
https://www.scudamores.com/cambridge-punt-tour
2.     Lammas Land 
The perfect day out for the family, Lammas Land is located to the south west of the city and is a beautiful open area bordered by willows and featuring a huge play area for children of all ages, tennis courts, a paddling pool and access to the nearby Coe Fen and Paradise Nature Reserve which are ideal for peaceful summer walks.
https://www.cambridge.gov.uk/lammas-land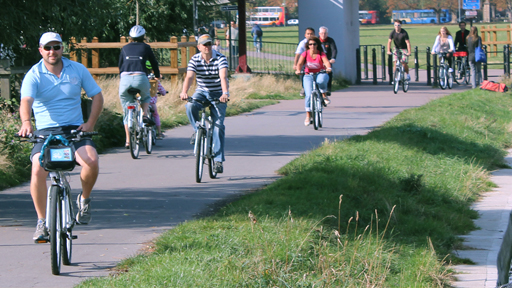 3.     Cambridge Bike Tours 
Take the students preferred mode of wheels to zip along the  riverside paths; see the college boathouses, famous inner city landmarks, and the grassy commons. There are a variety of tours available, suitable for all ages and abilities. There is even an option to see the city by bike in the morning and then join a relaxing punting tour in the afternoon to get the best of both worlds and see the colleges front and back.
https://cambridgebiketours.co.uk
4.     The Grand Arcade Shopping Centre
Fancy a spot of shopping in the heart of historic Cambridge? Adjoining Lions Yard and its Central Library, the Grand Arcade houses over 60 outlets for food, leisure and shopping. This award-winning shopping mall is spread over two stories and its flagship; the five storied John Lewis department store situated to the southeast of the site.
5.     Linton Zoo
Take a trip to visit the lions, zebras and kangaroos tucked away in Linton, half an hour from central Cambridge. The zoo also boasts tropical birds, a surprising array of tortoises, and a reptile house if tarantulas are your idea of a good time.
http://www.lintonzoo.com (check as you may need to book a slot first)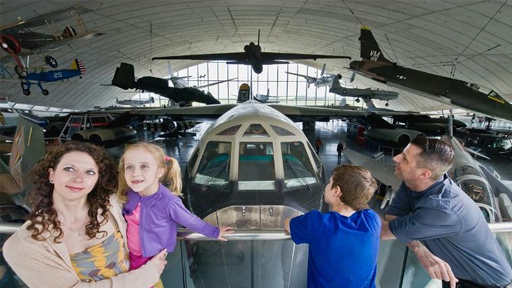 6.     Duxford Imperial War Museum
Europe's largest and most impressive air museum and an unforgettable day out for plane lovers and history buffs. If airy hangars showcasing Spitfires, Concorde and Lancasters aren't enough for you then  enter the Normandy Experience to get a sense of the sights and sounds of the D-Day landings and trench warfare, or poke your head into the reconstructed mobile headquarters of Marshal Montgomery. Opening 1st of August!
https://www.iwm.org.uk/visits/iwm-duxford
7.     Anglesey Abbey
The Anglesey Abbey Gardens are officially back open to the public and are as beautiful as ever. This 114 acre green space is cleverly designed for the entertainment of guests with different areas coming to shine depending on the season in which you visit. This summer keep an eye out for the colourful Dahlias and wildflower meadows which are spectacular at this time of year. The skylight garden, perfect for cloud gazing is also worth a visit, as is the rose garden and mythological statues scattered throughout the grounds. Do make sure to book in advance to make sure you're able to get in!
https://www.nationaltrust.org.uk/anglesey-abbey-gardens-and-lode-mill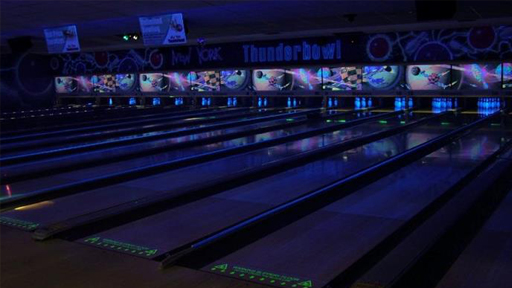 8.     Tenpin Bowling 
Looking to blow off some steam at the end of a sunny day of sight-seeing? The Tenpin Bowling Alley also houses pool tables, arcade games and a bar for drinks and snacks. It is also conveniently situated in the Leisure park, a haven of both chain and independent restaurants, many offering takeaway options.
https://www.tenpin.co.uk/our-locations/cambridge/
9.     Market Square 
This bustling market in the centre of historic Cambridge dates back to the Middle Ages and every day between 10am-4pm you can still find the vendors selling a wide range of goods including fresh fruit and vegetables, old books, clothes, Vinyl and delectable street food. All the makings of a perfect afternoon.
10.  Botanical Gardens
The stunning Cambridge Botanical Gardens are a must-visit with their vast wooded areas, fountains, sunny greens bordered with geraniums and equatorial glass houses. Four new trails have also been recently developed for those interested in finding out more about plants or who just want a chance to further delve into the gardens' hidden depths. Please visit the site to  check if you need to book first.